Heights Barre Burst
This class is taught by: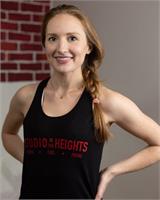 Clare is a National Academy of Sports Medicine Certified Personal Trainer, with specialities in Corrective Exercise Training and Sports Performance. Clare is a Singer/Actor from Dublin Ireland, currently working Off-Broadway. Combining her theatrical training with PT, Clare believes in a systematic, periodic, safe and most importantly enjoyable approach to working out.
Fun Fact! She recently trained in Circus Skills; the Lyra, Silks & Rope for a new musical production!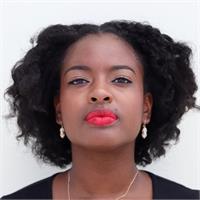 Leslie is from Miami, Florida. She studied Dance & Social Cultural Analysis at NYU, and has received certification from AFAA for Group Fitness Instruction. She has also studied dance in Salzburg, Austria. Leslie has studied dance for about 12 years including ballet, modern, jazz, and many other styles. She is a fitness and health enthusiast and loves teaching.
This non-impact 60 minute total body workout lifts your booty, tones your thighs, abs and arms to create longer, leaner, and more graceful body. No dance experience necessary in this high-energy ballet infused class that integrates muscle-shaping isometrics and short cardio bursts to quickly and safely reshape your entire body utilizing the Body Barre, Balls, Resistance Bands and light weights for continual fat burning. Don't worry guys, this work out is or you too! You'll work muscles you didn't know you had, feeling the burn and quickly and safely reshape your entire body. Please arrive in comfortable workout clothes and bare feet or non-slip socks!
Upcoming classes: