Base Conditioning
This class is taught by: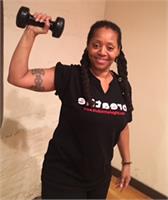 1. What is your fitness philosophy?
As an experienced Fusion Dancer, I expanded my range of training by broadening my education in fitness. I am a certified AFAA Primary Group Fitness Instructor. I understand not everyone enjoys working out and that we all have different concerns. I am a firm believer that one can better achieve her/his goals with a workout strategy that is tangible and best suited for the individual. Finding the fitness training you can love is equally important for your motivation. I encourage moving as many different ways as possible to keep the workouts interesting and the body challenged. Working out can and should be fun!
2. My favorite class(es) are?
CoreFlex! "You are only as strong as your core" and every body benefits. I love the components of this class from the detailed warm up to the breakdown of how to use the deep core stabilizing muscles and the application for the circuit training, to the flexibility exercises as you cool down. This workout is intense and sort of sneaks up on you as you leave feeling like you've just concurred the world!
3. What classes do you teach?
CoreFlex, B.E.S.S.T, Belly Dance Fusion.
4. Why do you like to teach them and what they can expect from you in your class.
I thoroughly enjoy each of the classes I coach. With CoreFlex, I love the compartmentalized guided training this class offers. It's challenging yet fun.
If you're not sure where to start your workout regimen, B.E.S.S.T. is a great introductory class and also serves well those needing maintenance. Balance, endurance, strength, stretching and tranquility covers the full body experience. Belly Dance Fusion is always a journey in motion. It is low impact and cardio driven. We dance, we laugh, we sweat!
By keeping an educated, safe, positively supportive environment, coaching is a joy!...Did I mention I'm also an awesome cheerleader? :-)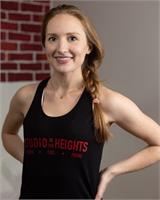 Clare is a National Academy of Sports Medicine Certified Personal Trainer, with specialities in Corrective Exercise Training and Sports Performance. Clare is a Singer/Actor from Dublin Ireland, currently working Off-Broadway. Combining her theatrical training with PT, Clare believes in a systematic, periodic, safe and most importantly enjoyable approach to working out.
Fun Fact! She recently trained in Circus Skills; the Lyra, Silks & Rope for a new musical production!
Get back to basics and develop your fitness fundamentals! This 60 minute class develops functional strength, cardiovascular endurance, flexibility, and core strength. This class covers all the bases and ensures physical performance improvement and injury reduction. Open to all fitness levels
Upcoming classes: